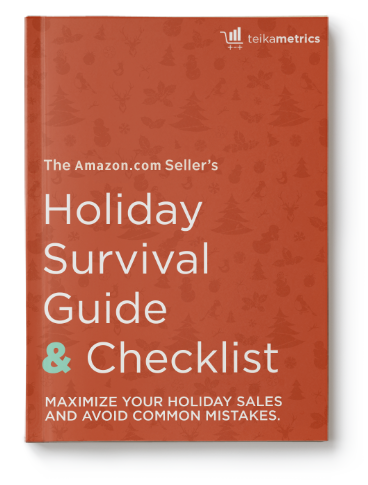 A comprehensive, actionable guide to maximizing your Amazon store's holiday performance.
Since holidays can make up to 90% of a retailer's annual revenue, getting the most out of that month-long period is crucial. Avoid these common mistakes and oversights that will cut into your busiest period.
The Black Friday Myth: Are you shipping your inventory too late?

Strategically allocating products to Fulfillment By Amazon (FBA) for sales increases
Determining your 'Black Sheep' Products: These could threaten your Buy Box eligibility and the health of your entire account if you don't deal with them now.
Unloading stale inventory. Why the holiday season is the perfect time to erase your bad purchase decisions.
Being disciplined with listings and sales data for better sales year-round.
Planning extra buffer time in shipping to FBA. Why your products may not be processed as quickly, leading to lost sales (if you don't plan for it ahead of time).
To Gouge or Not To Gouge? When you should price above list price, and when you shouldn't.
The exact date you should start triggering price decreases to clear out inventory.